Last Updated on October 29, 2022
Finding the right fertilizer for your garden plant can be a big issue. Especially when you don't know what to look for in a quality product. You do a quick google search and type in the keyword best fertilizer for vegetables. Assuming that's what you have planted in your garden.
We understand how this can be a whole difficult for you. In this article, we will be reviewing one of the best garden soil nutrients you can spend your money on. Find out why the General Hydroponics brands of plant nutrients for soil might be the solution to your gardening needs.
What is General Hydroponics
You might be wondering what's so particular about the brand and why all the fuss about it. General Hydroponics is a household name for a quality range of products that provides total nutrition for both soil and hydroponic systems.
Plants require that all the conditions necessary to support their growth are in place. And it is your duty as a responsible farmer to provide them. Hydroponic systems are soilless systems. This means that they will require some sort of nutrient bed that contains the minerals needed for healthy growth.
Using a hydroponic fertilizer that contains the complete dose of nutrition for your garden isn't a bad idea. This saves you a deal of stress and time spent in the garden and at the store. And let's not forget some extra bucks; when you do end up with a substandard product.
Why General Hydroponics?
General Hydroponics has a complete nutrient solution for plants. it doesn't matter if you have soil or hydroponic system, you want a bountiful harvest at the end of the growing season. This is why you want to feed your plants with the required nutrition for healthy growth. This one brand has all the range of nutrients required.
If you still have a hard time deciding if this is the right product for you, here are a few reasons for you to consider 
Supports Hydroponic Systems
It can be a hell of work finding the right mix for your hydroponic system. This is where the General Hydroponics Nutrients for soil ranks better than other products. The wide range of products was designed to support all hydroponic systems.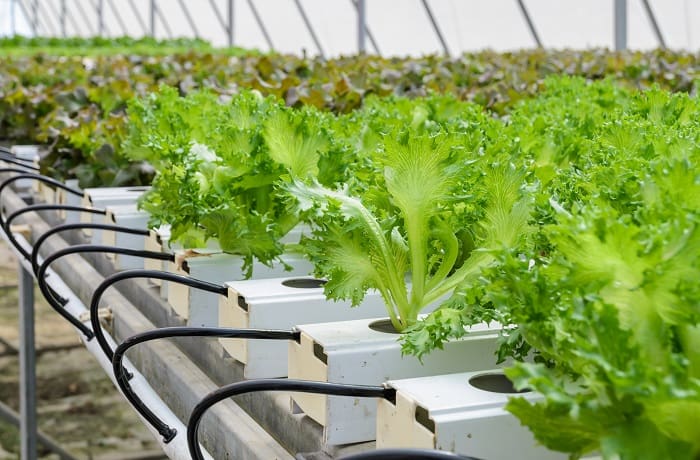 Contains All the Nutrients
The wide range of products is designed to provide your plant with all the nutrients it needs. It contains a complete primary, secondary, and micro-nutrient required for enhanced yield and better crop quality. Plants need phosphorus, potassium, and magnesium to be available in the soil system for them to grow. Other elements you can find in this product include nitrogen, calcium, and Sulphur. This is all equally important for healthy plant development.
Easy to Use
The different range of products is easy to apply. You don't have to worry about how to use it. The mixtures are easy to adjust to suits your plant's needs. You can also easily improve the flavor, aroma, and nutrition by simply following the instructions on the product.
The pH of the mix is properly balanced. So you don't have to worry about getting it wrong or right. The superior formulation of General Hydroponics nutrients for soil is one of the reasons why NASA and many other notable research institutes use it.
Works On Soil Too
General Hydroponics nutrients are also designed to be used on soil gardening. This means that you can easily add the mix to your lawn and backyard garden for fast growth. It can also be used on potted plants too.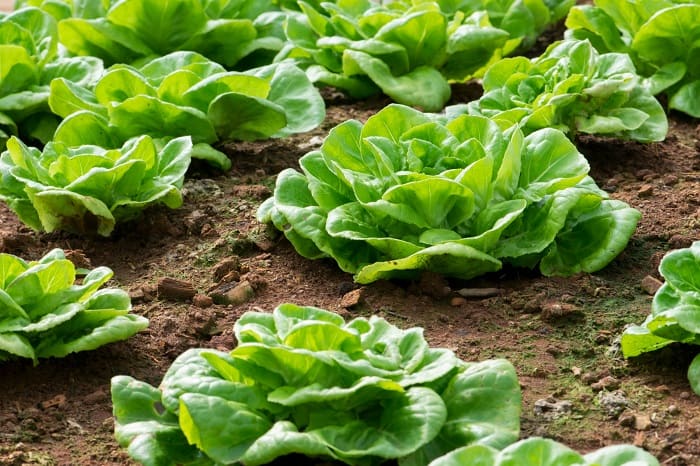 All Organic Ingredients
All General Hydroponics range of products are made from natural minerals and botanical extracts. This means that you don't have to worry about added chemicals that may be toxic to your plants and the environment. There are growing concerns about the safety of fertilizer use in gardening.
Using this product is good to practice gardening methods that are environmentally friendly. 
Range of Products Available
The General Hydroponic Nutrients are available in different packages that are formulated for use at different stages of your plants' life. The different brands include
The Flora Series comprises of three different plant nutrients. It includes the FloraGro which is formulated to help plants develop strong roots. FloraMicro is developed to help plants during the growing season. The best time to apply this product is once the plant begins to bloom. While the FloraBloom can be added to both soil and hydroponic systems once the plant begins to flower or bear fruits.
It is available in different size options and can easily be added for an amazing result in soil, coco, and hydro systems.
The Flora Nova is available in two nutrient types. The Flora Nova Grow designed to support plants with the nutrition required during the early stage of growth. The Flora Nova Bloom was designed to use when during the flowering and fruiting stage of the plant. It is also available in different size options.
The Flora Duo is available in two parts designed strictly for helping your plants through the growing season until harvest. You can easily add Flora Duo A and B to deliver the key nutrient to support healthy growth no matter the plant.
The MaxiGrow and MaxiBloom are part of the Maxi Series. MaxiGro was designed to support the healthy development of seedlings and cuttings into vegetables. MaxiBloom was designed to promote fruiting and flowering in a wide variety of plant types.
If you use coconut coir in your hydroponics systems, then you can use the CocoTek to enhance your system. Although it was developed for coconut coir systems, it can also be used in hydroponics and soil systems.
The BioThrive Grow and Bloom is a combination of extracts which includes seaweed, and other plant minerals. It can also be added to coco, soil, and soilless systems. 
FAQ's
Can you use General Hydroponics nutrients in soil?
Yes, and it's really easy! General Hydroponics nutrients are designed to be used with the Hydrofarm hydroponic system. You can also add these nutrients to your garden soil if you have a soil-based vegetable garden. General Hydroponics nutrients are perfect for vegetarians and vegans who want to feed their plants with a plant-based fertilizer.
Yes, all of the nutrients have the essential elements for plant growth. We recommend adding 1/3 of the recommended amount of each nutrient and watering the plants once a week to allow the nutrients to be taken up by the roots. This will give your plants the best possible chance of growing big and strong.
You can, but it is not the best option. If you do use nutrients in soil, you should start with a high quality soil that has been tested and proven to be nutrient rich. Most soil nutrient tests are designed for hydroponic systems. Nutrients in soil can be toxic and even dangerous if you don't know what you are doing. For example, if you put too much nitrogen in soil you can create a "burning" problem.
What is the best type to use?
Yes, you can use any of the General Hydroponics nutrients in your soil. If you have the option to, I would recommend using only the "All Purpose" or "Full Spectrum" nutrients, as these are more forgiving of pH and other factors that might be present in your soil. The All Purpose nutrients are designed for both hydroponic and soil applications.
You will want to avoid the "Soil Specific" nutrient, unless you are absolutely sure that the soil you are using is very similar to what you have used with your soil-based plants.
The "All Purpose" and "Full Spectrum" nutrients are essentially the same. Both contain the same amounts of all of the major nutrients required for plant growth. The difference is that the Full Spectrum nutrients also contain a blend of "micro-nutrients", which are smaller, but more specific to the needs of plants, such as iron, calcium, zinc, magnesium, etc.
Is it easy to apply?
General Hydroponics is the most popular hydroponic brand in the industry in large part to the fact that it is so easy to use on a wide variety of planting scenarios. I understand that the amount of liquid required is determined by the size of your pot or container.
How often do you use General Hydroponics?
To get the best results you should use this product every week or so. It is important to monitor the health of your plants so that you can tell if your application is working or not.
Conclusion
Finding the right nutrition for your garden can be a big deal; but with the General Hydroponics nutrient for soil, you can improve your plant yield. The wide range of products is designed to be used in soil and hydro systems. There are also products designed for coco systems. So you shouldn't have a hard time finding the right one for you.
Josephine is an enthusiastic gardener who loves to spend her spare time tending to her garden. She is passionate about growing her own food, and aspires to one day have her own vegetable garden. Josephine is also an animal lover and often takes in stray cats and dogs. She enjoys spending time with her pets in the garden, and is often seen playing with them or watering her plants. Josephine is an avid reader and enjoys learning about new gardening techniques and plants. She is always looking for ways to improve her garden and make it more beautiful. She is a great friend, always willing to lend a helping hand when needed. Josephine's passion for gardening and love of animals make her a wonderful addition to any garden.