Last Updated on October 26, 2022
There is a lot of worries with the use of insecticides as they could be risky to both plants and animals when they are not obtained from an organic source. From bugs to roaches, ants, and spiders, you most certainly will need to use an insecticide once in a while to get rid of these unwanted guests from inside your home or farm.
With many insect repellants available to choose from, it can be difficult making a decision on an organic brand that is both safe for your health and the environment. In this article, we will be reviewing the EcoSMART organic insecticide and learn more about how best to choose a natural insecticide for your family and plants. 
Things to Consider Before Buying Insecticide 
When shopping for an insecticide to use in your home, you want to be on the lookout that 
1. It is harmless to both kids and adults.
2. If you own pets, you also want to take their safety into consideration 
3. You need to know the type of pest you are dealing with. If you are in need of an insecticide for use in the garden, beetles, cutworms, aphids, and caterpillars are some of the most common insects you will encounter in your farm. 
4. You need to be certain that your plant requires treatment before applying fertilizers. 
5. You have to check that the insecticide you use is safe for your plants, 
6. You also need to check that the product is certified by the appropriate authority. 
7. You can visit an expert at your local garden if you aren't certain of the best treatment for your plant. 
8. You can also check your local pharmacy or supermarket to talk with an expert. 
9. If you are up for it, you can prepare your own home-made organic insecticide if you know the ingredients required for the mix. 
EcoSMART Organic Insecticide 
The EcoSMART® Organic Insecticide is part of a line of products that are designed and developed specifically for combating insects both in the home and garden. They are effective against bugs, cockroaches, ants, spiders, aphids, and other insects. The main ingredients are organic plant oils which are blended together without the addition of synthetic toxins. 
This makes the product completely safe to use in homes where there are kids and pets without fear of endangering their health. With a wide variety of products to choose from, you can be certain that your yard, home, and garden will be completely free of insects once you make use of this quality product. 
For garden applications, you can use the EcoSMART organic insecticide on your vegetables, fruits, and flowers without contaminating or stripping them off their nutrients. When used on landscape and lawns, it can treat an area of up to 5,000 square feet. 
Features and Benefits of EcoSMART Insecticide 
As mentioned earlier, the main ingredients are of plant-based origin making the product completely organic and environmentally friendly. Without wasting much time, let's examine some of the benefits of this product.
  Safe for your Nose 
Although the product does have an awful smell, it is completely harmless to both kids and adults and can be sprayed without having to cover the nose or put on a gas mask. Unlike many of the regular insecticide that contains toxic metals, this one contains only natural ingredients that do not harm the organs when inhaled. 
  Effective on more than 100 insects 
The EcoSMART organic insecticide is able to repel and kill over 100 household and garden insects that have a negative effect on your health and plant yield. 
  Safe for Use on your Garden 
You can apply this insecticide directly to flowers, fruits, and vegetables in your garden without altering the yield. Also, it doesn't cause the plant to be toxic or change the taste when it is finally harvested and consumed. 
  Made from completely safe ingredients
Most of the active ingredients are plant oils such as thyme oil, and sesame oil. It also contains lecithin, salt, eugenol, octadecenoic acid potassium, and phenethyl proprionate. It is worth mentioning that however, EcoSMART organic insecticide contains 3.5% of sodium lauryl sulfate (SLS) which could make a lot of users worry about the safety of its use. With the inclusion in trace quantity, the effect of the compound is entirely limited by the presence of the other plant oils. 
  Doesn't discolor walls and floors 
When applied on walls or floors, the insecticide doesn't leave a noticeable stain. This makes it safe for use in ponds, and interiors of your offices, pantry, and furnishing. 
Safety and Directions 
In order to ensure safety when applying EcoSMART organic insecticide to your home or garden, it is best that you avoid contact with the skin and eyes. Also, keep the bottle or spray out of the reach of children and on no circumstance should the content be swallowed. In cases where there is irritation from exposure to the skin or eyes, you need to consult your doctor after washing with soap and water if symptoms persist.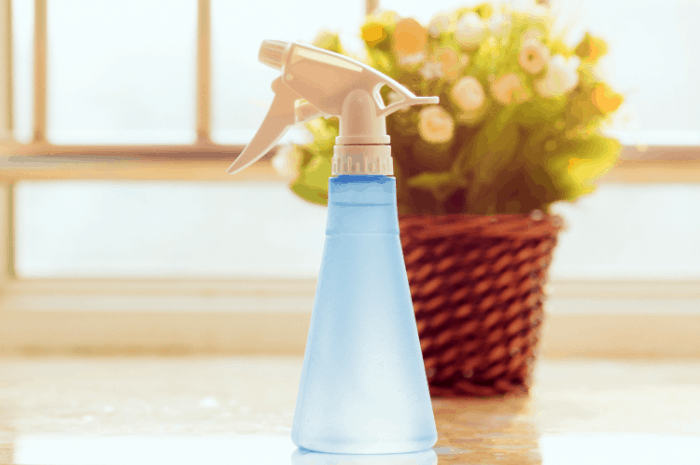 To make use of the product, 
–    Shake well and push the hose end of the spray to the ON position to turn open the nozzle and apply the insecticide to the desired area. 
–    Once you are done with treatment, bend the small plastic to the off position to discontinue application. 
–    Follow the instructions on the product on how best to apply it to specific areas. 
FAQs
Is EcoSMART Organic Insecticide safe to use?
Organic insecticides are among the safest and most effective ways to protect your home. They're also much less toxic than conventional chemical pesticides, which can be harmful to your health and the environment. In addition, organic insecticides help reduce the impact on beneficial insects like bees, ladybugs, and other beneficial insects.
EcoSMART® is an organic insecticide that helps keep your home pest-free. It's safe for kids, pets, and people with allergies.
Is it good for the environment?
The first thing that strikes you about EcoSMART's insecticides is their high level of safety. All of the ingredients are natural and there are no harmful toxins in them. The next thing you will notice is that EcoSMART's insecticides are non-toxic. There are no nasty chemicals that could harm children or pets. There are also no synthetic pesticides that can be harmful to the environment. EcoSMART Insecticides are all natural, non-toxic insecticides made from plant extracts and essential oils.
It's completely natural and environmentally friendly. The active ingredient in EcoSMART® is naturally derived from chrysanthemums. It's also made in a way that limits the risk of contamination by potentially dangerous chemicals.
Because it doesn't contain harmful chemicals, it won't harm the environment.
How well does it work on pests?
EcoSMART® kills insects in contact with its active ingredient. It also repels pests away from your home, so they don't land on your plants. Use EcoSMART® anytime you want to keep unwanted pests away from your home or garden. It's safe for kids and pets.
EcoSMART's insecticides are made in the USA and comply with international regulations and standards.
Where can it be used?
It can be used indoors and out, on plants and lawns, around swimming pools, and on outdoor furniture. It can even be used on houseplants, vegetables, fruits, and flowers. It's safe for use on any type of plant or soil.
They come in different scents and strengths to help you get rid of any unwanted pests quickly and easily.
How long is their residual duration?
EcoSMART Insecticides are highly effective, with many having a residual of up to 10 months.
Do they work on all types of insects?
EcoSMART™ organic insecticides are specially formulated for the control of a wide range of soft-bodied insects. They are safe to use on organic farms, lawns and gardens.
How often do you have to apply them?
Apply EcoSMART™ to soil in the spring, summer and fall. Apply a total of one application per season to avoid build up of harmful toxins.
Other Alternatives to EcoSMART Organic Insecticide 
Some other brands of insecticide that are closely related to this are:
Although a great choice for tackling the problem of insecticide in the home, it doesn't have a strong effect on most insects like the one from EcoSMART. It also costs more compared to the one in the review. 
A good fit for garden treatment, but it has a negative effect on birds who you need to help out with pollination of your plant. 
It contains soap mixture which may be harmful to plants. A little more research is needed in order to determine the safety of its use. 
You will definitely make use of an insecticide once in a while to get rid of creeping and crawling insects in the home and garden. When shopping for one, it is best you select a brand that is organic and harmless to your health and plants. The organic insecticide from EcoSMART is a good selection if you are after an effective insecticide treatment in your garden and around your home. 
If you will like to share with us your opinions and concerns, feel free to let us know in the comment section. Also, if you find this article to be helpful, we encourage you to share it with members of your social circle. 
Lory is an avid gardener who loves spending time outdoors. She is passionate about using her green thumb to create beautiful, lush gardens for her friends and family. She finds joy in tending to her garden, trimming plants, and cultivating new species. She loves to share her knowledge and experience with others who have a similar enthusiasm for gardening. Lory is a true nature enthusiast who loves to share her enthusiasm for the outdoors with all who meet her.