Last Updated on October 29, 2022
Pests are a major problem in the home and also in the garden. They can do a lot of damage to your crops when they are left to roam about your garden. The effect of pests on your garden can lead to reduce yield and affect the nutrients in the soil leading to deficiency in nutrients and a poor harvest. One of the effective ways to deal with pests such as bugs and other insects is by the use of insect repellants to keep them away from your plant roots and leaves. 
Today, we will be reviewing the Greenerways Organic Bug Repellant to find out why it is a common tool for most growers. We will also check some of the active ingredients and the benefits of using the product on your farm. 
What should you look for in a Pesticide? 
It is important that you know what to look out for when shopping for a pesticide for your farm. This is because there are many products that contain chemical compounds that can leave your plant roots, stem, and leaves worse than they were before applying the product. Below you will find a list of some of the few things to watch out for when in the market for an insect repellant.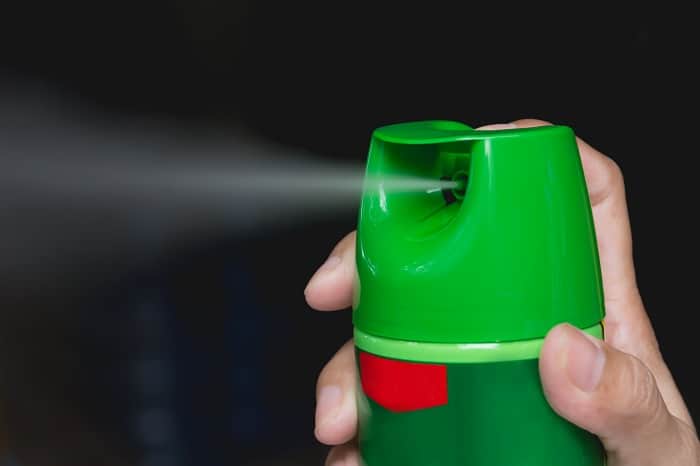 Check the label to see that the insects you are trying to repel are listed on the product. This guarantees that the product will have effect when it is applied to your crop. 

Check that it is safe to use the product on the crop you grow. There are pesticides that are not safe for use on certain plants so it is best that you do your research. 

Are there any specific period in the life of the plant when you should/shouldn't use a pesticide spray. 

How much area of space do you need to treat? This will help you decide on how much of the product you need to get. 

You also need to know how long it takes for the product to take effect or become fully active. 

You need to know how to apply the product to your farm. 

Lastly, you need to check the ingredient list to be sure that there are all safe to use on your plant and for the environment. 
The organic bug repellant from Greenerways is 100% USDA certified organic; meaning that it doesn't contain any chemical compounds that can be harmful to your plants and the environment. This is partly the reason why it is commonly used on both soil and soilless systems for the control of bugs and other pesticides. It has been proven to be highly effective in the repelling of all mosquitoes, chiggers, ticks, mites, and many other insects. It is safe to use also in indoor situations to deal with the outbreak of insects in the home. It is completely safe for use in homes where there are kids and pets. Many pet owners also use it to rid their pets of ticks. There are numerous applications of this best selling product from Greenerways, you can use it as an indoor and outdoor insect repellant to keep your home and living space completely free from creeping, crawling, and flying insects. 
Active Ingredients in Greenways Organic Bug Repellant
In each 4ounce of the Greenerways organic bug repellant, there are:
7.5% Citronella Oil

1.5% Lemongrass Oil

0.5% Cedar Oil
Other inert ingredients include
1.0% Soy Lecithin 

89.5% Water 
Functions of the Ingredients Are
Citronella oil 
It is an essential oil that has the ability to repel insects and is safe for use on the skin to repel body lice, stable flies, and head lice. 
Lemongrass Oil 
Another essential oil with a pleasant aroma that is strong enough to repel insects. 
Cedar Oil 
Cedar oil is also as essential oil; it is extracted from the bark of cedar trees and can be used as an insect repellent. It is known to be effective against fleas and mosquitoes. 
Soy Lecithin 
The function of soy lecithin in the mix is to act as a natural emulsifying agent that adds a little bit of fat to the mixture. 
Water 
Water keeps the entire mix in a solution and makes it easy for the content to exit the nozzle when it is sprayed. 
Benefits of Using Greenerways Organic Bug Repellant
Comes in a 4oz size that can be used for a few times before disposal. 

Made from completely organic ingredients that contains Non-GMO and certified by the USDA. 

Truly effective in combating insects such as mosquito, fly, tick, and 55 other insects that disturb the home and garden. 

It is safe for use in homes around kids and pets. 

There is no need to wash your skin or take a bath after using the product as it is known to be hypoallergenic (without allergy).  

Completely free from DEETS, parabens, phthalates, and other toxic chemical compounds. 

Doesn't leave stains on furniture and clothing's like other insect repellants. 

Can be easily carried about making it an excellent travel insect repellant. 

Its citrus fragrance helps in adding extra freshness to the air after each spray.  
Uses of the Greenways Organic Bug Repellant 
This organic insect repellant can be used to tackle insect problems in 
Fishing equipments such as gears, rods, reels, and lines. 

Camping equipments such as tents and gears. 

Hiking equipments such as gears, backpacks, and boots. 

Outdoor furniture like patio furniture and sitting areas. 

Safe to use on clothing to repel insects. 

Indoor and outdoor garden plants to repel insects from the roots, stem, and leaves.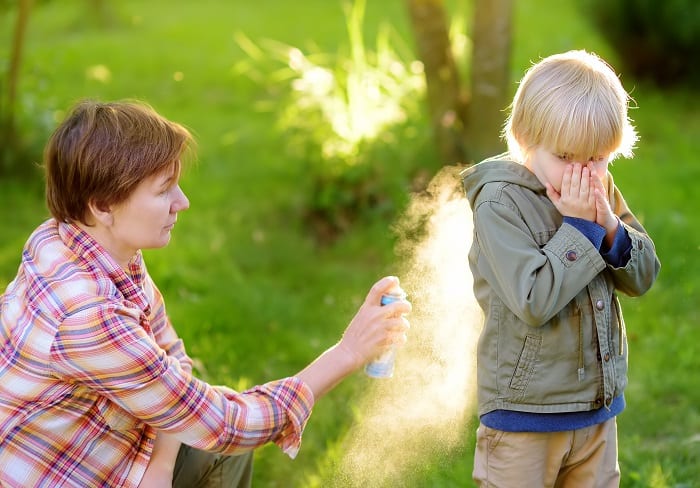 Directions and How to Use 
You should shake the bottle thoroughly so the ingredients can mix properly. Then spray on your clothes, body or in the area you want to treat. You can apply them directly to the plant you wish to spray and repeat the process every 3 to 4 hours until you are satisfied. 
FAQ's
Is Greenerways organic bug repellent safe?
Greenerways Bug Repellent is a natural, non-toxic, organic and biodegradable insect repellent spray that is safe for your children, pets and the environment. It contains no harmful chemicals or synthetic ingredients, and is free of parabens, sulfates, artificial colors, fragrances or alcohol. It is also non-greasy, easy to apply, and leaves no residue.
It contains no chemicals or dyes. The combination of natural essential oils and a non-toxic plant extract creates a safe and effective alternative to traditional bug repellents.
How long does Greenerways organic bug repellent last?
This repellent has a shelf life of 4 years.
Does Greenerways Organic Bug Repellant work?
We have found that the Greenerways Organic Bug Repellent works great to keep our pets safe from fleas and ticks. Our dog, who has a bad tick infestation, had an allergy flare up after using the repellent so we tried it again without the allergy medicine. She hasn't been bitten since. We also use the repellent on our cats and it seems to work well.
Does Greenerways Organic Bug Repellant work well?
I had heard it's very good, but have no personal experience with it. However, you can get a sample size from them and try it. The product is very inexpensive and lasts for quite some time. Some people just wish that it was more effective as they see it as only work some of the time and not necessarily on all types of pets.
Does it have a strong scent?
The scent is very strong. It also has a strong citrus smell that some may find off-putting.
Where can you apply it?
Greenways Bug Repellent can be applied to clothing and shoes as well as the human body. The Greenways brand is well known for its products that are safe to use on children and pets.
Does it work well on kids?
I've been using it on my kids for years. My daughter is a bit of a bug magnet, so I usually give her a bottle of Greenerways to put in her room before bed. It works like magic! I tried it on my son as well, but it didn't work so well on him. He was allergic to one of the ingredients, and he's not sure what it is.
They are no longer itching and scratching themselves all the time, which has been a huge relief. It's a really effective product.
It's a great alternative because you don't have to worry about your children accidentally getting sprayed with it. It also doesn't contain harsh ingredients that can potentially harm their health. It's made with all-natural ingredients that are proven to work. It comes in different scents that allow you to customize your protection depending on the type of insects that you want to keep away.
Other notable Brands 
Some other popular brands of organic insecticides that safe for use both indoor and outdoor include. 
Although it is highly effective against insects, you cannot easily travel with it like the bug repellant from Greenerways. 
The only ingredient here is the lemon eucalyptus oil. This can't be compared to the many essential oils contained in the Greenerways Organic Bug Repellant. 
Which insecticide do you use in your home and garden and is it truly effective in repelling insects? We will like to hear from you, let us know in the comment section. If you have used this product before, we will also like to hear about your experience using the product. 
Josephine is an enthusiastic gardener who loves to spend her spare time tending to her garden. She is passionate about growing her own food, and aspires to one day have her own vegetable garden. Josephine is also an animal lover and often takes in stray cats and dogs. She enjoys spending time with her pets in the garden, and is often seen playing with them or watering her plants. Josephine is an avid reader and enjoys learning about new gardening techniques and plants. She is always looking for ways to improve her garden and make it more beautiful. She is a great friend, always willing to lend a helping hand when needed. Josephine's passion for gardening and love of animals make her a wonderful addition to any garden.